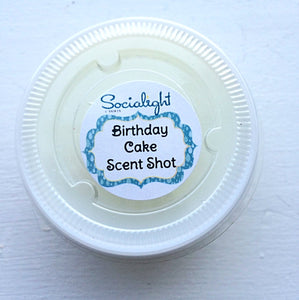 Birthday Cake Scent Shot
Birthday Cake - A special treat for any sweet tooth!  Indulge in the aroma of freshly baked cake straight from the oven. Blended with rich vanilla, pure cane sugar, and topped with a smooth and creamy white frosting.   
They are made with soy wax, fragrance oil, and wax colorant.
---
We Also Recommend
---